Yes, I know it's a little late but of web years are the same as dog ones we've still got like 9 weeks to go [NB: Don't take that too seriously – 9 days really]
So, tomorrow we'll have a more fleshed out program but today we've got some buttons and some good stuff that you'll be getting at the event!
First up – sidebar buttons for those of you who want them: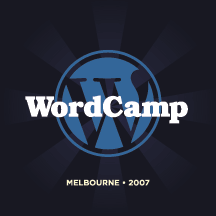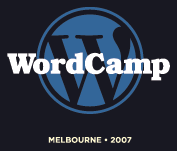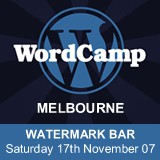 Secondly news of all the funky stuff on offer to attendees (remember it's only $25!)… there are 2 4 Gig iPod Nanos as door prizes courtesy of Eight Black and an unspecified number of WordPress T-Shirts (I, erm, missed the delivery) and stickers for everyone courtesy of Automattic – huge thanks to both generous mini-corps 😀
Finally, and more importantly is that we're almost sold out – if you haven't registered on Upcoming do so now as we should close it when that gets to 50 and we'll *definitely*close it when it gets to 60 as that's all the space we have.